"Japan Heritage" Certified by the Agency for Cultural Affairs in FY2016
The "DATE Culture" Fostered by Masamune
Constituent cultural property
8
8 Partition paintings regarding Sendai Castle and Wakabayashi Castle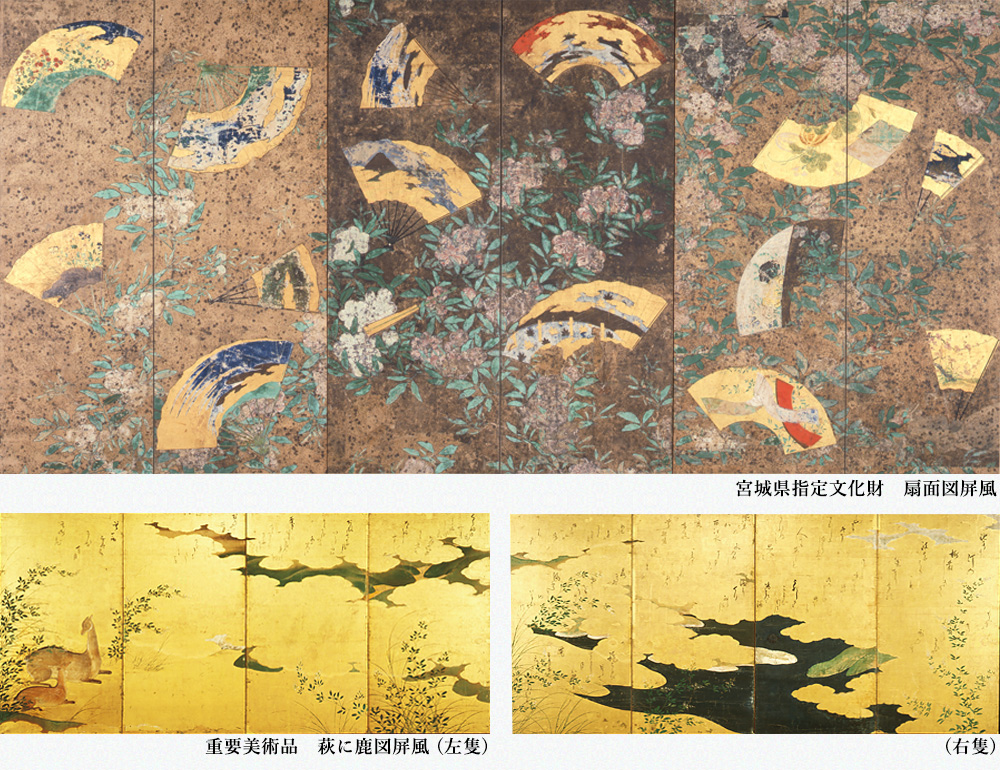 "Folding Screen with Decorative Fans"
This folding screen was altered from the partition painting that used to decorate the main enclosure of the Sendai Castle. Fans painted with elegant subjects are arranged on the silver leaf-sprinkled ground.
"Folding Screen with Deer and Bush Clover", "Folding Screen with Chrysanthemum"
These are presumed as relics of Wakabayashi Castle, where Masamune spent the final years of his life. Masamune, who was also known as an excellent calligrapher, inscribed poems on them, indicating his deep literacy.
Tags

DATA

| | |
| --- | --- |
| Name : | 8 Partition paintings regarding Sendai Castle and Wakabayashi Castle |
| Location : | 26 Kawauchi, Aoba-ku, Sendai City |

Location/Ownership/Traditional place

Collection of Sendai City Museum
map
Read the story about this Cultural Property